About Gorno-Altaisk State University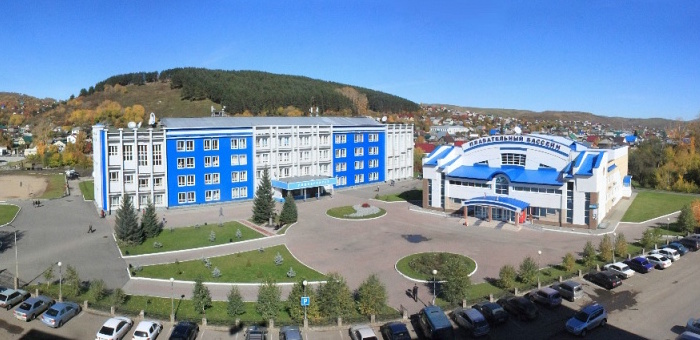 Brief Historical Digression
The history of Gorno-Altaisk State University starts in 1949, when Gorno-Altaisk Teacher Training Institute was founded. In the beginning there were only three departments at the Institute (the Department of Russian Language and Literature, the Physics and Mathematics Department, and the Department of Natural Sciences and Geography), and 130 students were enrolled there. A little bit later, the Department of Russian Language and Literature was transformed into the History and Philology Department, and in 1951, the chair of the Altaian Language and Literature was formed within it.
In 1953, Gorno-Altaisk Teacher Training Institute was transformed into Gorno-Altaisk State Pedagogical Institute (GASPI).
The university obtained its present status on June 20th, 1993, when Gorno-Altaisk State University (GASU) was created on the campus of GASPI and the Gorno-Altaisk Agricultural Vocational School.
Modern University
At present, GASU is a center of science, culture, and education in the Altai Republic. It includes departments of Natural Sciences and Geography, History and Philology, Psychology and Educational Sciences, Economics and Law, Department of Altaic and Turkic Studies, and the Institute of Physics & Mathematics and Engineering & Technology. About 3,000 students study here.
One of the distinctive features of GASU is its advantageous location in a multicultural and very beautiful area. Natural riches and the cultural and historical heritage of the Altai Mountains became a fertile base for the preparation of highly skilled experts in many different areas. An integral part of the educational process and research activities in our university are numerous field trips and expeditions.
GASU research is mainly focused on six key topics:

Study, conservation, and revival of tangible and intangible heritage of peoples of Altai and its neighboring territories;
Study of the influence of climate change, of the manifestation of adverse natural conditions, and human impact on socio-, bio-, and geosystems of Altai;
Sustainable wildlife management and biodiversity conservation;
Assistance in the social and economic prosperity of the Great Altai region through sustainable development of agriculture, alternative energy, and ecological tourism;
Complex geophysical research in the territory of the Altai Republic;
Complex research in the field of mathematics, electronics, programming, and information technologies.