Commentary David Hedding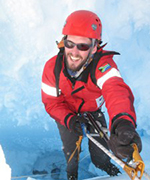 Impression of the AKTRU 2018 Summer School
As a participant from South Africa, I was blown away by the landscapes of the Altai Region in Siberia. I truly appreciated the time and effort you and your team went to to explain the various processes which have created the landscapes we saw while travelling through Siberia. In addition, the programme that you put together during the summer school was excellent! It combined very interesting theory lectures with practical fieldwork opportunities to create a complete learning experience for students (and staff, I might add). The research which is being conducted in Siberia by researchers from Tomsk State University is truly incredible. As a geomorphologist, I found the work on the glaciers of Aktru particularly interesting and I hope that this common interest will bear fruit in the future.
I can honestly say that it was the best summer school I have attended as either a student or staff member. Everyone from Tomsk State University was extremely friendly and accommodating. Not only were we exposed to the research of the region but the journey through Siberia also exposed participants to the people, cultures and food of Siberia. People living in Siberia are incredibly resilient and have accomplished so much in this harsh environment.
Finally, I would like to add that the organisation of the accommodation and transport by Tatiana Kolesnikova was exceptional! Her attention to detail was much appreciated and she really made sure that everyone was made to feel at home. Since I am already back in my office in South Africa approximately 10 000 kms away, I can't believe it went by so quickly. I wish I could have spent more time at the Aktru Research Station and Tomsk State University to visit the Bio-clim-land facilities, maybe this is something I can do on a future visit.
Once again, thank you! It was a truly amazing experience. I will spread word of the amazing Aktru Summer School whenever possible.